Why buy dental insurance if you practice good oral hygiene? It's simple: people with dental insurance are more likely get the preventive care they need to maintain good oral health.
Research shows that families without dental coverage are more likely to go more than 12 months between routine dental visits. And that's the time when a small cavity that could be easily fixed can become a major cavity that requires a crown.

Individuals without dental insurance plans don't get the preventive dental care they need to help maintain good oral health — and oral health is one of the biggest factors of good overall health.
Make regular dental care an important part of your health care routine with dental insurance coverage.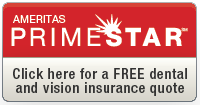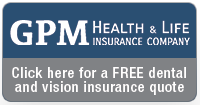 Copyright eHealthInsuranceSolutions.com - All Rights Reserved